Kangen Water is the Most Effective Way To Rid Your Body Of Built Up Organic Wastes*

Kangen water is

alkaline, ionized, anti-oxidant electron rich, restructured, micro- clustered, active hydrogen saturated, oxidation reduced, powerful living water

.

We all know that we live in toxic world, faced with with 100's of dangerous chemicals everyday. Kangen water can help render pollutants harmless and purge your body of these toxins. What you may not realize is that the things we eat and drink have a very drastic effect on our bodies and our pH. Even the very best of diets involve FOOD. Some of what you eat will be acidic, some of it alkaline.

ALL food will leave acidic waste, which accumulates over time. Unless, of course, it's flushed away with Alkaline water!
Alkaline, Ionized Water and Food
The average person holds between 5 and 10 pounds of putrefied fecal matter and other foul material in the body. Some people even more.*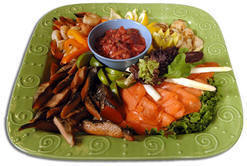 A Word About Food & Acid
What we present here is the basic science of metabolism. Some people don't give much thought to what they eat. Others do. Maybe you try to eat fruit and vegetables and even insist on "organic" foods. Maybe you occasionally eat fast food. Maybe you drink a 48oz soda every day. And maybe you are conscious of eating carbs...
The bad news is it doesn't matter what you eat, it ALL creates organic acid waste in the body.
When it comes to food, there are 5 things we need to remember:
| | |
| --- | --- |
| 1) | Food is made up of protein, fats, and carbohydrates. |
Of these inorganic minerals that perform various functions within our bodies, we divide them into two categories:
Alkaline forming minerals
sodium
potassium
calcium
magnesium
iron

* Example - Magnesium is present in the muscles and is vital to the most important muscle of all - our heart.

Acid forming minerals
sulfur
phosporous
chlorine
iodine

.

.

* Example - Chlorine is needed by the body to make hydrochloric acid in the stomach to digest our food.
Organic Acid Wastes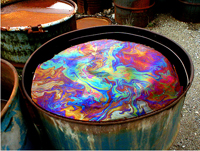 Now, as a result of
eating and metabolizing food
, (
97% of which is nitrogen, carbon, oxygen and hydrogen
), our bodies create the following
organic acid wastes
:
- Acetic Acid
- Lactic Acid
- Cholesterol
- Carbonic Acid
- Ammonia
- Uric Acid
- Fatty Acid
Let's look at cholesterol
Most people believe if they eat food with no or low cholesterol in it, they won't have any cholesterol. Right? Wrong!
Lactic and acetic acids in particular, lower the pH of body fluids drastically. When blood contains too much of these fatty acids, blood pH is dragged down and the buffering system using alkaline minerals commences. If there aren't enough alkaline minerals in the form of bicarbonates in the bloodstream, the body will take calcium from the bones.
There is also another way to neutralize some of the acids -- solidify them. Even if you eat food containing no cholesterol, your body will still make it. Cholesterol builds up as plaque in arteries.
But it gets worse...
| | |
| --- | --- |
| | Un-dissolved uric acid crystals accumulated in the joints cause arthritis and gout |
Kidney stones are usually confused with excess calcium, but there is an easy way to test. Calcium deposits will dissolve in acidic urine, while kidney stones dissolve in an alkaline solution.
Whichever way you look at it, acid wastes that aren't flushed out, will accumulate in the body.
However... those same accumulated organic acid wastes can be washed away gradually with Alkaline water!
Drinking a large quantity of Kangen alkaline water will not only assist the digestive process, it will also help remove the buildup in the intestines, toxins from tissue, and ultimately the opportunity for disease. You will literally start to feel completely different, from the inside out.
The key element to this entire process is the water. Just as a river needs water to flow, so do your intestines. The more water you can absorb, the more free radicals you can neutralize, the more toxins you can flush from your system.
Kangen's unmatched Oxidation Reduction Potential (ORAC*), smaller clusters of water molecules, and its alkalinity all combine to make the best water available for...
hydrating the body

flushing toxin residues from cells

reducing free radical damage to cells

removing plaque build-up in tissue, and

controlling acidosis.
*ORAC, short for oxygen radical absorbance capacity, is a test tube analysis that measures the total antioxidant power of foods and other chemical substances.
The topic of alkaline water and plaque is covered in detail in the book, "Reverse Aging", by Sang Whang.
The Basics of pH
The normal human blood pH is 7.4. Any pH below this is acid, and any pH above it is alkaline. There is a narrow range of pH values (7.35 to 7.45) that the human body and its complicated enzyme-supported systems operate within. pH values below 7.0 and above 7.6 mean you are no longer with us. All of this is covered by Sang Whang in the book, "Reverse Aging".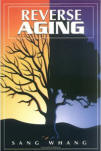 The key to Reverse Aging is the following 4 points:

1. Metabolizing ANY food causes organic acid waste.

2. Organic acid waste lowers the pH of bodily fluids.

3. Inorganic Alkaline Minerals buffer acid waste in the bloodstream to maintain healthy pH.

4. Micro-clustered, alkaline water easily permeates cells to wash away acid buildup and helps create an alkaline buffer in the bloodstream.
Properties of Kangen
Anti-oxidant, Alkaline Water
Aggressively Flush ALL Toxins from Your Body!
Disarms Free Radicals!

see more here

Restore Alkalinity in Your Body. Eliminate opportunity for disease.

Neutralize acidosis and remove built up plaque throughout the body.

Drink Clean Water! Reducing the high levels of toxins we take in daily is crucial for optimal health and well being. VOC's, Organic, and Inorganic material alike are rendered harmless by the carbon pre-filter and subsequent electrolysis process!
Better Hydration! Drinking micro-clustered water helps keep the body properly hydrated and assist with colon function better than plain tap, filtered, bottled, distilled, RO, or ozonated waters.
Increase stable (dissolved!) oxygen in your body. Needed by every cell in your body for respiration and nutrient breakdown.
Enhance delivery of nutrients! For taking supplements. Alkaline water has outstanding dissolving, extracting and anti-oxidizing properties that will enhance the effectiveness of any supplements you may be taking.
Cooking with Alkaline water improves the nutritional value and the taste of food and drinks such as tea and coffee. It makes acidic foods and drinks more alkaline. Kangen also has stronger heat conduction than regular water, effectively cutting as much as 30% from cooking times. There are an estimated 30,000 restaurants and eateries in Japan already using Alkaline water to prepare their food, and the quality and cleanliness of Japanese food is world-renowned.
As a skin toner and cleaner. Use mild acid 5.5 pH water as a skin toner to give your skin a healthy, radiant shine.
After consuming alcohol. Dilute the acidity of the alcohol and prevent hangovers. Use alkaline water ice cubes with your drinks and ingest a sufficient quantity of alkaline water before bed to prevent a hangover.
For drinking during meals. When eating acidic foods such as meat, egg yolks, white bread, etc, drinking Kangen water will help balance the pH.

For brewing tea and coffee. Alkaline water prevents tannin in the tea and allows the tea to infuse fully, creating a rich color and taste. In coffee, Kangen brings out the aroma, color and natural flavor, while reducing acidity taste. Only half the amount of coffee beans are required to create the same full taste.

For cut flowers and plants. Plants experience great results when watered with ionized water. The life of cut flowers can be lengthened and health restored to sick plants.

For pets. Unpleasant odors from both their bodies and waste will be eliminated. They will also experience the same great health benefits as humans.

For Artists and Painters. Alkaline water is exceptional when mixing paints. Colors are more vibrant and a smoother texture is created.
As an anti-bacterial cleaner. Use the the acidic water setting to create a 100% safe and natural anti-bacterial cleaner. Kills 99.9% of bacteria on contact. Can also be sprayed directly onto the skin and into the throat to prevent a cold. Also ideal as a 100% safe alternative for bathrooms, baby areas and toys.

As an all-purpose cleaner. Use the the strong alkaline water setting to create a natural, chemical free cleaner for glass, tiles, bench tops, etc.

The single overall greatest benefit is

improved intestinal and colon health

.

A large portion of the free radicals in your body are created by a toxic colon. Free radicals also account for 70% of chronic diseases, such as cancer and diabetes. Every day you remain dehydrated and every day you don't take action against the free radicals and acid build-up throughout your bowels and body, you are basically encouraging disease in your body.
Good health starts with clean intestines, and clean intestines start with Alkaline Water.
Get More Information Here
Featured Products

The Wholly Water Filter Does it ALL! SIX recognized forms of filtration wrapped into ONE filter! Removes ALL types of toxins, including VOC's, Organic and Inorganic poisons, including Fluoride, Arsenic, Mercury, Lead, Drugs, Parasites and Cysts, and more! No other SINGLE filter does all this.


The Vitalizer Plus will rejuvenate you! Super cellular hydration, increased cellular oxygenation, high alkaline pH, and more.


Kangen Water - The Most Powerful Water in Existence! Highly alkaline, ionized, anti-oxidant rich, microclustered, powerful living water! Flushes Toxins and Neutralizes Acid throughout your ENTIRE body.


P250 Ozone Generator. An ozone level of just 0.04ppm in just 4 minutes has been shown to kill 99.9992% of all pathogenic germs in water while destroying 99.9992% of all pollutants in the water simultaneously!

Did You Know?
Each year 1.2 trillion gallons of untreated sewage, storm water, and industrial waste are dumped into US water. - "How Infastructure Makes Water Work for Us." In Urban Green: Architecture for the Future.
Approximately 40% of the lakes in America are too polluted for fishing, aquatic life, or swimming. - "Nonpoint Source Pollution: The Nation's Largest Water Quality Problem." Environmental Protection Agency. Accessed February 18, 2014
14 billion pounds of garbage are dumped into the ocean every year. "Marine Debris." - California Coastal Commission. 2014
According to Environment America, 226 million lbs. of toxic chemicals were dumped into 1,400 waterways of the United States in 2010 alone.